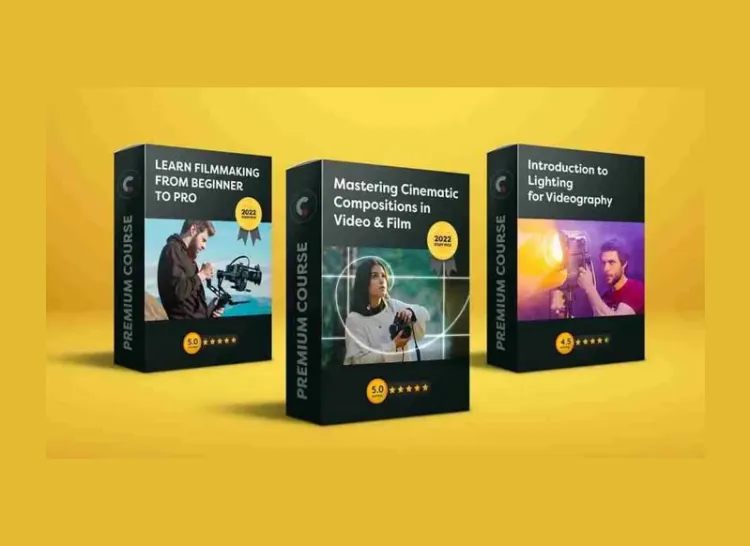 Product features:
Learn how to create cinematic depth with lighting, compositions and camera techniques. A collection of 3 courses to learn the entire fundamentals of Cinematography by Cinecom
Learn Filmmaking From Beginner To PRO
Mastering Cinematic Compositions in Video & Film
Introduction To Lighting For Videography
What you'll learn in Cinecom – Cinematography Bundle:
The fundamentals of professional camera techniques
Various camera tricks and their storytelling
The principle of lighting
The use of colors in film and video
Creating cinematic depth
Advanced compositions
This bundle consists out of 3 courses, from which you'll learn the entire fundamentals of cinematography in film and video.
You'll start with the filmmaking courses, in which we tackle camera techniques and the understanding of visual storytelling.
Next we dive into lighting and using this as a technique to create more depth. The goal of this course is to make you understand how lighting is used, so that you can implement the techniques in your own work.
Finally we start with the award winning course on compositions. This is an advanced course that goes much deeper into the visual storytelling side of camera techniques.